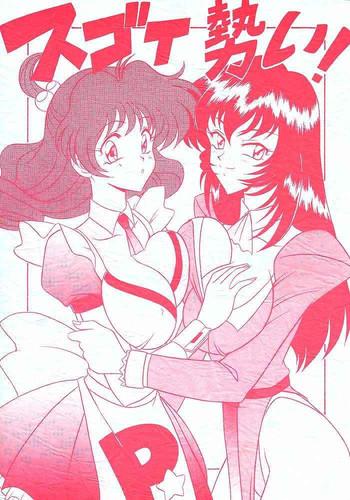 (C53) [陸奥屋 (陸奥流)] スゴイ勢い !
81
50 pages - Uploaded
#9803 - Laura's head was reeling from the kick and she had no reply to that. She woke up not being able to see or move, she felt a blindfold over her eyes and ropes bit into her ankles and wrists. Pedro still wouldn't leave her, he tied her bent forward on the table as he told his friends to enjoy.
Read Gaybukkake Sugoi Ikioi! - Gaogaigar Viper Variable geo Housewife Sugoi Ikioi!